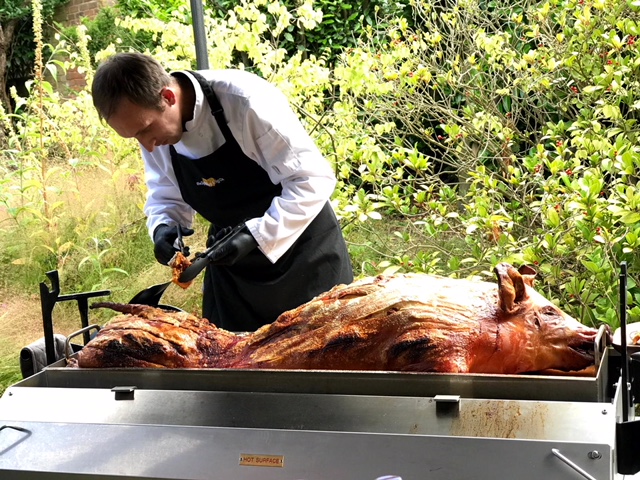 With Wincanton twinned with Ankh-Morpork from Terry Pratchett's Discworld novels, we know it isn't just locals who come here to hold their celebrations. When choosing suitable catering for the occasion, you can't go wrong with a spit-roast. Whether you're in the mood for succulent pork with crispy crackling or moist turkey served with juicy cranberries, the friendly folk at Hog Roast Wincanton will fire one up and slowly roast any meat of your choosing from our delectable menu.
Hog Roast Wincanton takes special care when selecting ingredients and will only pick those that meet our high standards. As everything is locally sourced, we can guarantee both freshness and flavour. None of the food we prepare is reheated on the day. Our chefs arrive at your venue to start cooking a few hours before your guests arrive, this means they are met with the tantalising aromas from their meal the minute they turn up to your event. The sight and sound of slow-roasted meat will make their mouth water.
Our Flavoursome Hog Roasts Are Perfect For Any Occasion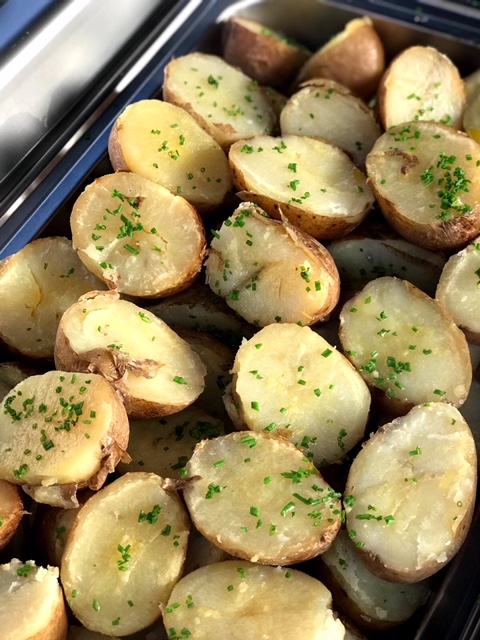 Our chefs are professionally trained to spit-roast meat to perfection. As you would expect, they are experts at carving too. Nobody at your event will be served a slice of meat that is full of gristle. Nor will they munch on a salad that has seen better days. The dinner will be as deliciously divine as it looks. It's our mission to provide every single one of your guests with a memorable meal, so if any of your party are vegetarian or have dietary restrictions, we will create a tasty alternative for them.
Hate queuing for your food? Well, Hog Roast Wincanton can provide you with a fantastic team of servers. They will take care of you and your guests at your event by bringing food to tables as well as clearing away their empty plates – and believe me, the plates will be empty thanks to the bursting with flavour feast you will all be tucking into.
Before your celebration can begin, we need to help you plan the perfect menu for your party. Get in touch with us today if you're hungry to learn more!