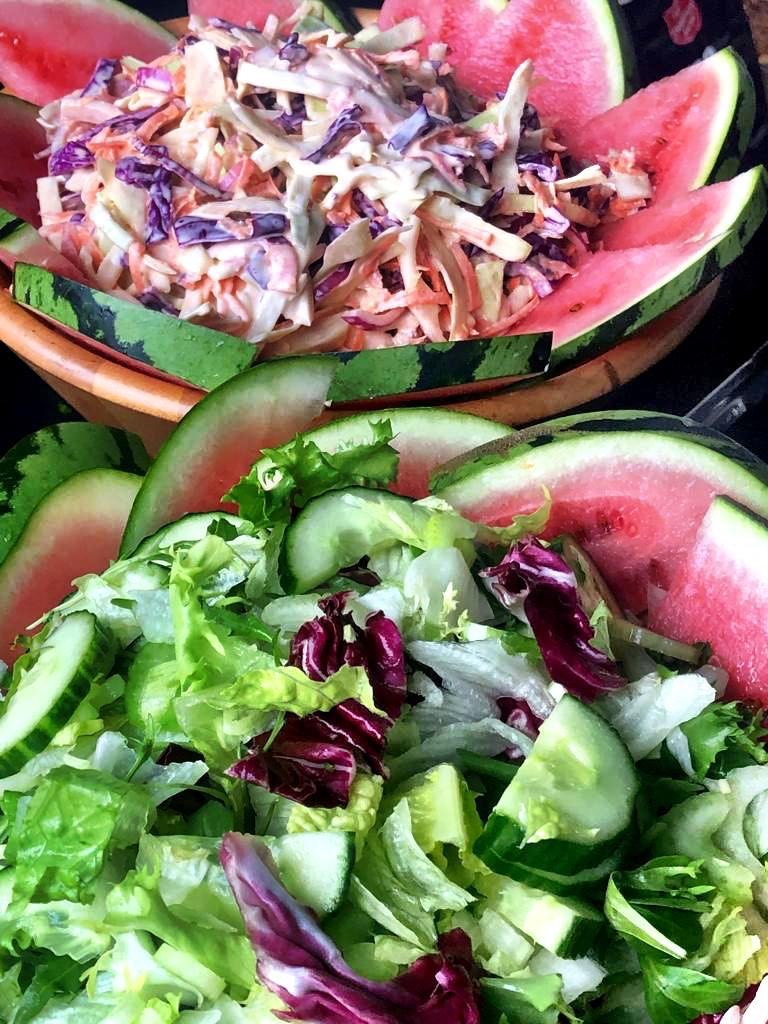 As you're here, you're clearly planning a party in or around the village of Milborne Port. Great stuff. Now, I'm guessing you are looking up your catering options. Well, with Hog Roast Milborne Port, we will work with you to create the perfect menu. Don't let our name fool you – we can spit-roast any meat of your choosing. Take a look through the menus on our website for inspiration.
So, why choose us to cater your next event? Well, not only do we offer a fantastic selection of meats and sides to create your feast, but everything is cooked fresh in front of your guests on the day. The moment they arrive, tantalising aromas will embrace them. If that's not enough to make their stomachs growl, then the sizzling sounds of juicy drippings hitting the flames will be sure to set them off.
The Best Hog Roasts in Milborne Port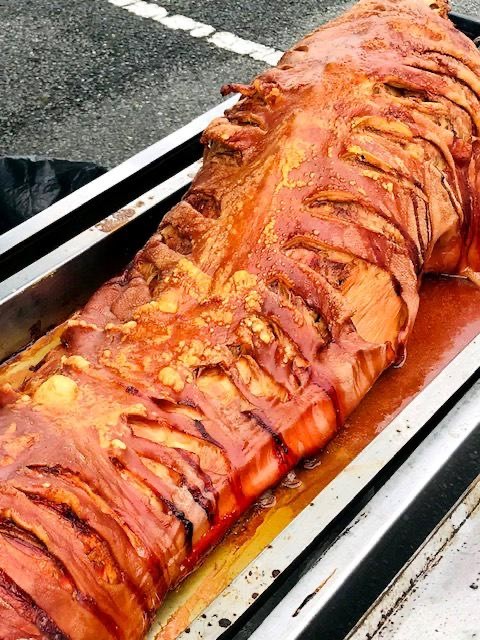 Whether you have 50 guests or 500, the Hog Roast Milborne Port team can cater to any type of event and to any size. If you would like to include canapés and a drinks reception as part of your function, we can easily arrange this with you. We have cooked magnificent meals for many events, so there's no need to worry about food waste. We know how far a whole spit-roasted pig can stretch or how many chickens would feed your entire party.
Every single ingredient our chefs use is sourced locally and picked for its high quality. This is our way of ensuring you and your guests dine on the most delicious flavours. This care is across the board, so if we have to rustle up a vegetarian option for any of your party, we guarantee they will be munching on just as memorable a meal as your meat-eating friends.
We love to take care of the finer details too. When you discuss your plans with Hog Roast Milborne Port, we will talk about everything from serving times to how your guests receive their food. We may even bring up things you have not even thought of. It's all part of our service and, of course, we will tailor everything to suit your budget with the main focus being on the food.
Hungry to learn more? Speak with our friendly team today.