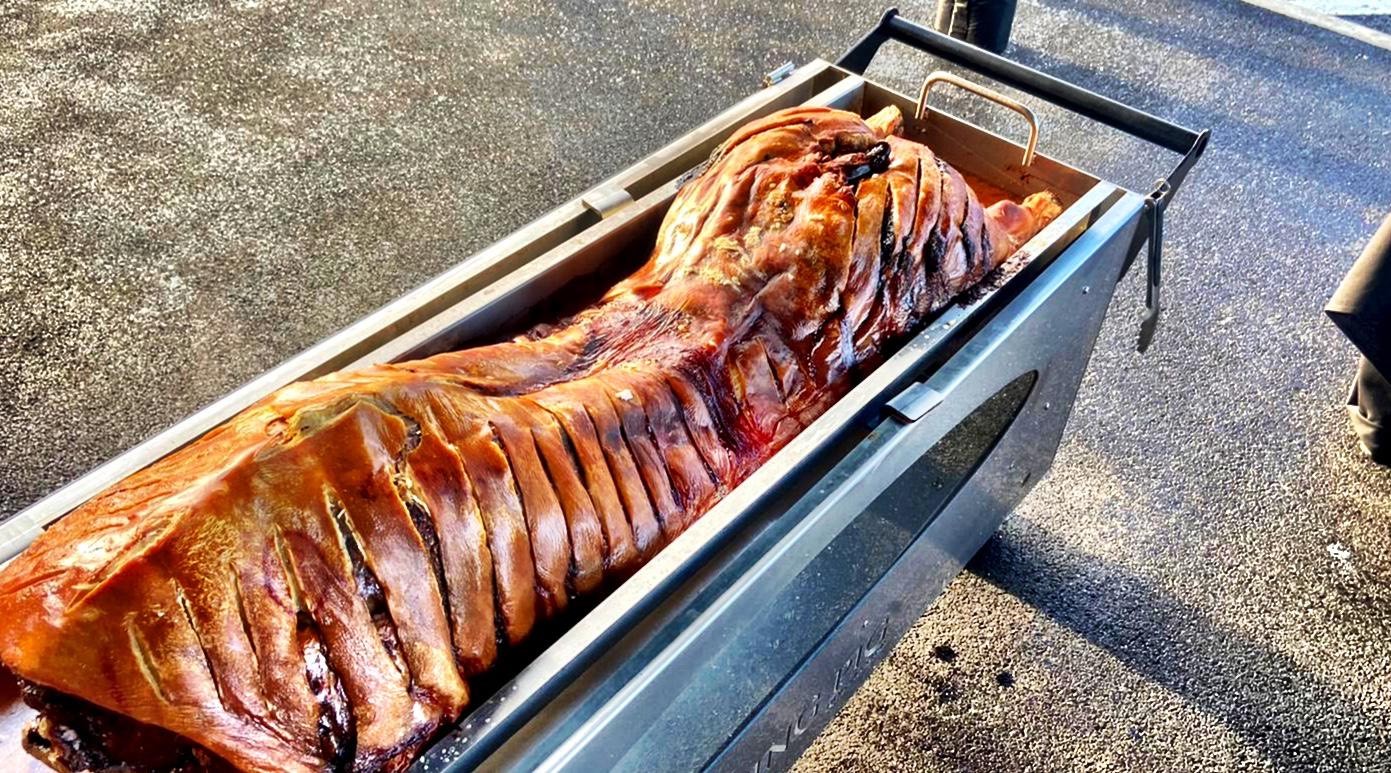 There's one thing we're not short of in Sherborne, and that's stunning scenery. From the elegant arches of the almshouse to the majestic abbey, medieval ruins of the old castle to the grand gardens surrounding the historic house built by Sir Walter Raliegh. We really are spoilt for choice. You couldn't ask for a prettier place to hold a party. With this town blessed with such beauty, it's only fair that you have a visually fitting feast for your function too. Hog Roast Sherborne can certainly arrange this for you.
Impress your guests the moment they arrive with a mouthwatering display. Nothing quite whets the appetite like seeing your meal cooked before your very own eyes, as the aroma wafts around you and leaves your stomach rumbling in anticipation. Whether you choose to go for the full hog or ask our chefs to tackle a whole turkey, your guests are guaranteed to feel well-fed and satisfied.
A Picture Perfect Hog Roast for a Picture Perfect Town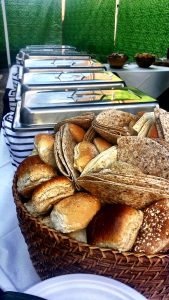 Hog Roast Sherborne uses only the finest ingredients so that our chefs can carve up a tasty meal for you. It's not just quality that is important to us. We choose local suppliers to ensure everything we cook is fresh.
We have a wide selection of meats we can roast for you as part of the packages we offer. If you prefer to have a barbecue, it's no problem. Hog Roast Sherborne cater to your needs. If you can't find an option on our website that works for your event, we are more than happy to personalise the menu with you. Have non-meat-eating guests at your party? It really is no trouble at all for us to rustle up a vegetarian or vegan option.
Our friendly team take care of you the moment you make an enquiry. As we are experts in catering events of any size, we will make suggestions on everything from serving times to cutlery and disposable napkins. Our aim is to make planning the catering for your party as stress-free as possible.
Are you hungry to learn more? Get in touch with us today!