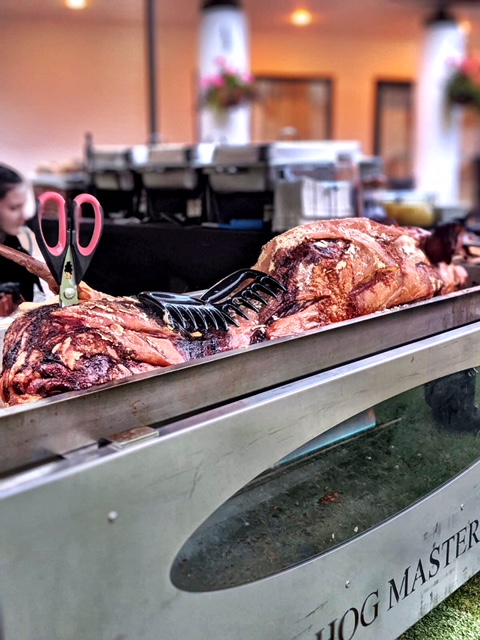 Surrounded by rolling countryside, Buckland St Mary is a pleasantly peaceful village. If it forms a beautiful backdrop for the event you are planning, then we would love to be a part of it.
The team at Hog Roast Buckland St Mary know more than a thing or two about putting on a banquet. Whether your function is a wedding or private party, we can cater for 50 guests as easily as we can 500. Our chefs will treat everyone attending to a tasty meal.
The sight, sound and smell of slow-roasted pork will make mouths water on arrival. However, we are not limited to just serving hog. We have a wide range of meats and various enticing side dishes to suit all taste buds. Can't quite find an option that whets your appetite? No problem, we will happily customise the menu. Take a look at our website for inspiration.
Leading the way in hog roasting
At Hog Roast Buckland St Mary, we pride ourselves on only using ingredients of the highest quality. All of the meat and vegetables our chefs lovingly prepare come from local suppliers and are cooked fresh on the day. You and your guests will be dining on a feast of flavour.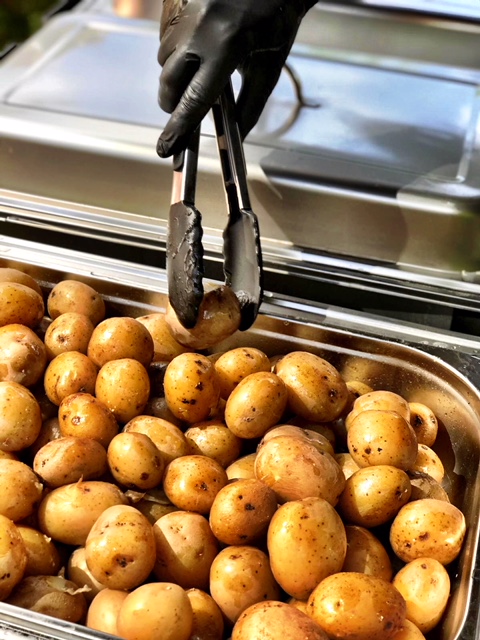 Even the machines we use are top of the range – only the best will do for our professional spit-roasting chefs. If you want to show off your culinary skills, we do hire out our machines. They are easy to use (we will show you how) and should you require, we will also supply the meat for you to roast.
Nothing is too much trouble for us here at Hog Roast Buckland St Mary. If you have any concerns about guests with dietary requirements or who are vegetarian, let us know. We can rustle up a fantastic meal for them so they won't be missing out. Don't want your guests to queue for their food? We have a friendly serving team who will happily bring the food to your guests at their table as well as clear away their plates after. All you and your guests need to do is relax and have fun.
Hungry to learn more? Give us a call or drop us an email today and we will answer all of your questions.