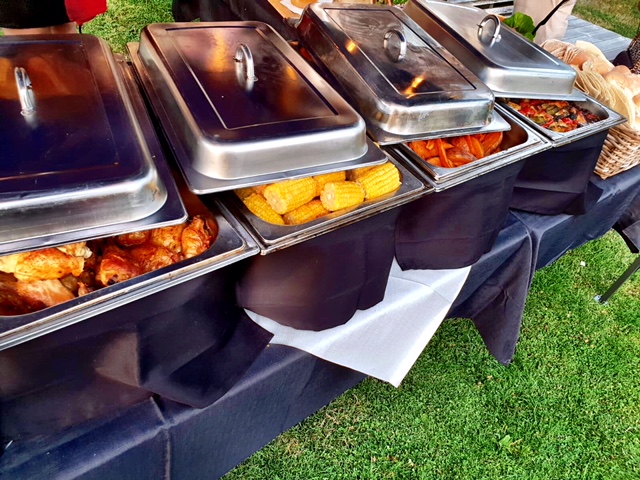 I guess it's fitting that for a place called Street, it's known for shoes thanks to its history with the brand Clarks. Of course, you could put on your walking boots and take a long, stroll through Somerset's finest scenery, but right now, we want to discuss when you're planning to don your dancing shoes. Whether you're bringing your friends and family together for a fabulous wedding or organising a riotous works do for your colleagues, Hog Roast Street can supply a fantastic feast for the occasion.
Is A Hog Roast Right Up Your Street?
Our chefs can spit-roast any meat you desire – pork, beef, lamb, chicken, turkey. Whatever you choose, we guarantee that it will be cooked fresh on the day. We use only the finest ingredients (including for our sides). Every bite you eat is guaranteed to be bursting with flavour as we pick locally sourced produce based on its quality.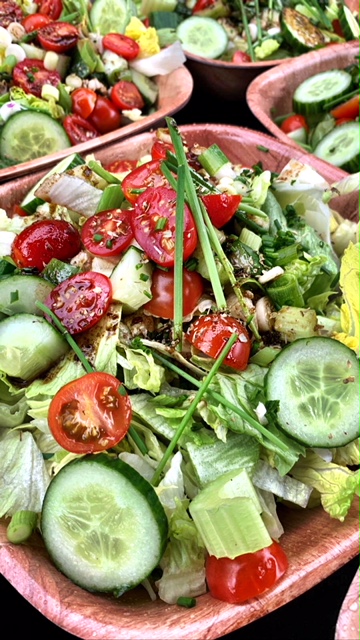 Hog Roast Street offer a variety of packages and menus. We can arrange canapés and drinks for your guests on arrival, as well as provide a satisfyingly sweet dessert to compliment the main. Take a look at the options on our website for inspiration – they are customisable should you wish to change the meats or sides for any reason.
Planning on inviting everyone you know? No problem. Our friendly team can handle 50 guests as effortlessly as they can 500. Having worked on many events, we know how much food will satisfy the hunger of each person – no mouthful will go to waste.
If you choose to use our professional servers, they can bring the meal to your guests to save them from queuing. Hog Roast Street can also cater to both indoor and outdoor dining, so there's no need to worry about rain putting out the flames.
Like you, we want your party to go without a hitch. When you choose us to create a bountiful banquet for your event, you get more than just a memorable meal. You also get our events expertise. We will take care of you from the moment we start discussing your party to the moment we leave.
Contact us today to learn more about the menu and the services we offer.