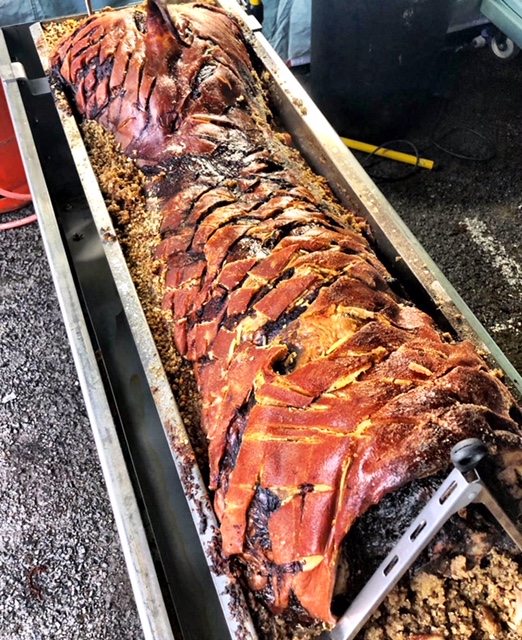 At Hog Roast Watchet we take pride in our ability to produce some of the best finely roasted pork cuts in the country. That's why we are delighted to further expand our business to now deliver hired catering to any number of events in the Watchet area. We are available with many menu options to cater for any size of party – weddings, corporate parties, birthdays, dinner parties; you name it and we'll be there with our high-quality meats that will have everyone salivating at the mouth-wateringly delicious taste. Hog Roast Watchet specialises in, as you might have guessed, our slow-cooked hog roast that we prepare and cook fresh on the day of your event. Our cooking is an event in itself with the spectacle of our mobile spit roast, and we're confident the taste matches too. We source only the finest meats, and we make sure to shop local too because we know just how well cared for the stock is in Somerset, and how important the pride of our great food is to the county too. The team at Hog Roast Watchet are also extremely dedicated to our craft, with our expert chefs taking pride in delivering the most delicate pulled-pork rolls you've ever tasted.
We know that Watchet has a wonderfully illustrious history dating back to the medieval days of knights and kings. Our spit roast harkens back to those feasts of yore and the community spirit that could be drummed up by a simple dish of fine cooked meats – although we'll wager that our roasts have improved since then! If you want to feast like a king for day then you simply must give Hog Roast Watchet a call for your event.
Your Menu Any Way You Like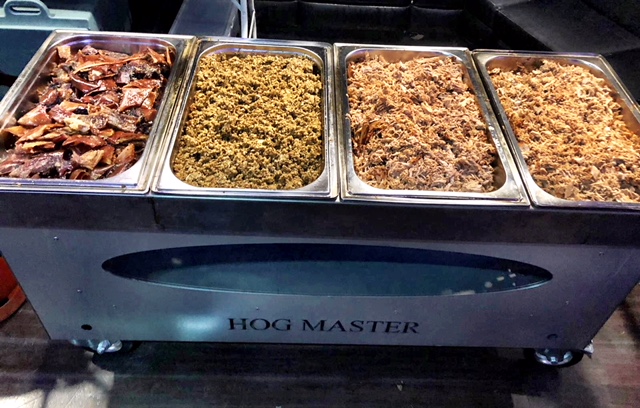 Our staff are an extremely friendly and fun bunch that are devoted to bringing you whatever you need for your day. Our hog roast is a fan favourite, but we also offer many other options including vegan, vegetarian, and gluten-free options to meet any guest requirements. With Hog Roast Watchet you'll get premium buffets or set-menus without the added premium cost. It's affordable and wide-ranging so that you don't have to worry about a thing except our great flavour.
Call Hog Roast Watchet today for your event catering!