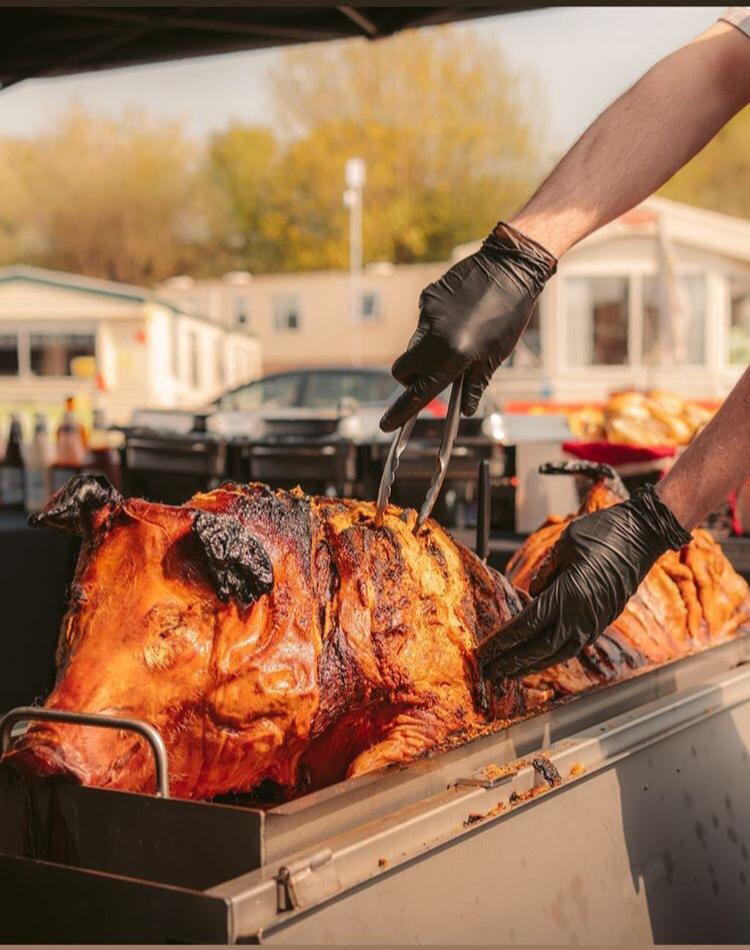 So, you have an upcoming exciting celebration, and you want to impress your guests with a flavoursome feast. Well, the lovely bunch at Hog Roast Westonzoyland are happy to take care of your culinary needs.
We have a fabulous selection of menus to suit any event, so if you want to go for the formal approach, we can pull out all the stops by starting with a canapés and drinks reception. However, it's the main event that will get your guests talking while their stomachs are rumbling. As soon as they arrive, the fabulous sight, sound and smell of which meat (or meats) you have selected for the spit will meet them.
The team at Hog Roast Westonzoyland want every single member of your party to tuck into a memorable meal. If any of your guests are non-meat-eaters, our chefs will rustle up a fantastic alternative for them that will be just as tasty. The same goes for anyone suffering from allergies or intolerances who needs elements of their meal changed.
For the best flavours, you need the finest ingredients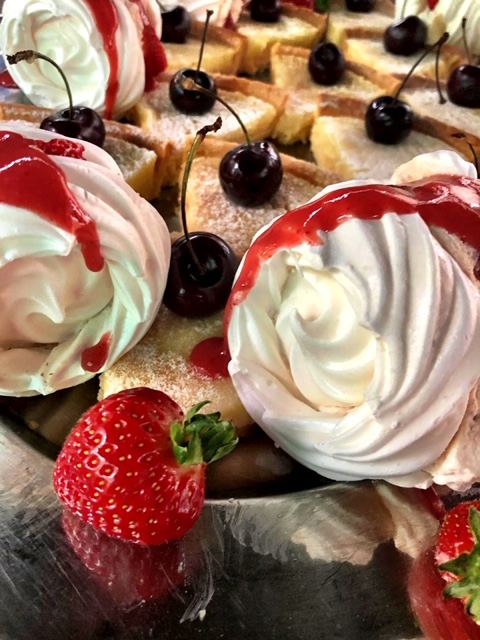 Every morsel is guaranteed to be full of flavour. Hog Roast Westonzoyland select the freshest of high-quality ingredients for the feast. We never reheat our meat or sides. Everything is cooked fresh on the day right in front of your guests. It's all part of the spectacle of the event.
To bring out the juiciest flavours, you also need the right tools. We use top of the range spit-roasting machines at every single event. Our chefs are expert carvers too, so there's no risk of being served gristle.
For formal events, we can arrange servers for the day. They are all professionally trained with fantastic attention to detail. They will bring the food to your guests at their table, as well as discretely clear away their unsurprisingly empty plates.
When we cater for your event, we offer our expertise. We will make suggestions you may not have thought to include at your event. Don't worry though we will always work within your budget and focus our attention on providing a memorable meal for you and your guests.
Hungry to learn more about our menu and services? Get in touch with us today.