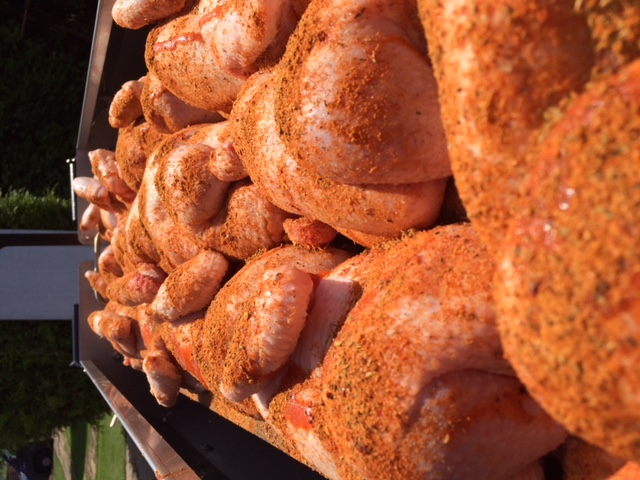 Hog Roast Wells might be able to recreate the grand feasts of the medieval days of yore at Wells with our famous spit-roasts, but rest assured that our catering services are well updated in fine taste and technology since then to be able to provide you fast and quality mobile catering for any occasion. Under the daylight shadow of Wells' prestigious Wells Cathedral why not enjoy one of our delicious succulent hog roast rolls to celebrate your special wedding day, or hire us for any corporate affairs and private parties where we will bring you the very best in fine meat catering. We source the best quality meats locally, and our expert chefs and staff will ensure that your guests will be well cared for with premier service and dining options. All our food is carefully curated with an onus on the top available quality, and when we come to you we will prepare our incredible hog roast fresh in front of you that day – and believe us it is quite the sight.
Hog Roast Wells is proud to be part of such a historic city still teeming with its wondrous medieval architecture and relics of days gone by. At Hog Roast Wells our practices may take you back to the days of kings and knights, as our centre-piece whole hog roast, with its mouth watering smell and incredible attraction, will transport you back to such a time. But don't just take our word for it – our pork cuts need to be seen and eaten to really understand just how good this fine meat is.
Roasts And More For Wells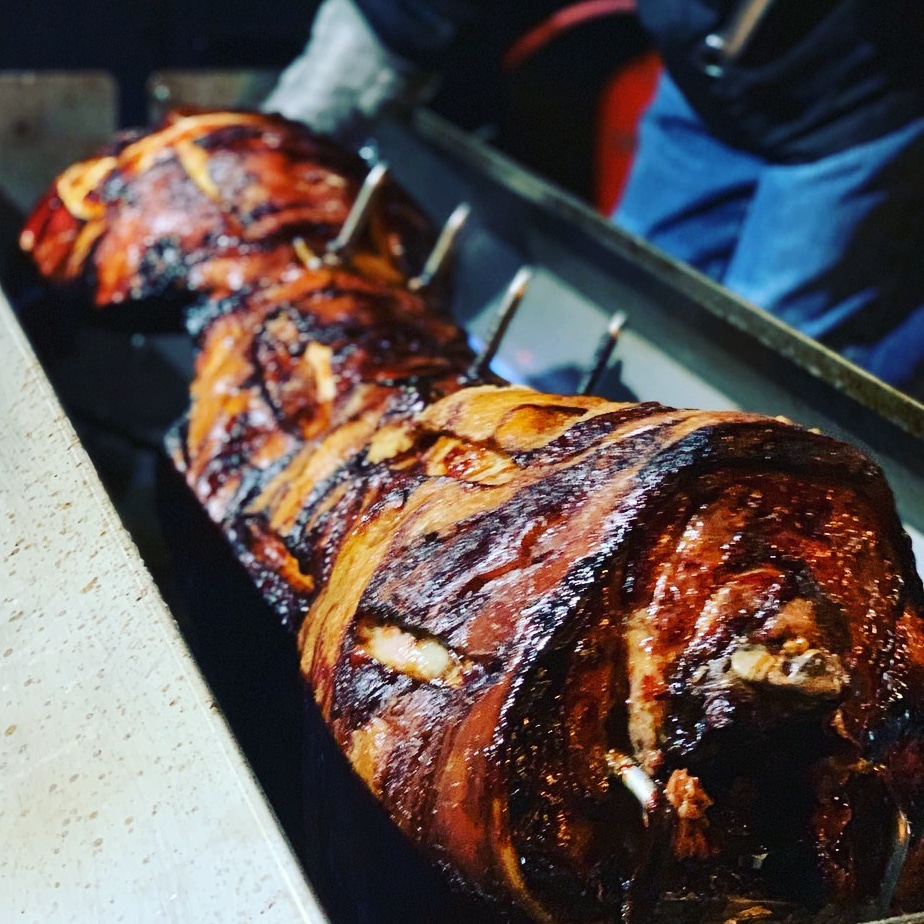 Our catering services provide the premier eating without the added cost for any and all occasions. Our staff are happy and able to assist with any requirements you may need for your special day. And our extensive menu range means that you do not have to scrimp on choice. Beyond our fine hog roasts we offer alternative meats, as well as vegan, vegetarian, and gluten-free options at the same high standard so that all guests are catered for without having to miss out on our famous taste.
Choose Hog Roast Wells for all your catering needs today – we're here no matter the occasion.